Latest Levco Pools News & Articles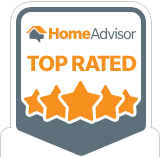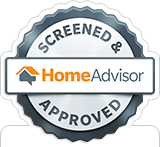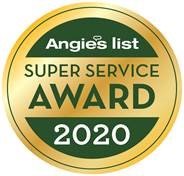 The decision to purchase a pool is one with a lot of economic ratifications. Aside from the construction of a pool, in-ground pools also need to be serviced and maintained to remain in good shape. So which type of pool is the best economic fit for your family? Let's take a look at the options that Levco provides.
Concrete pools prices

As the oldest method of pool construction, concrete pools are also the most labor intensive on-site. However, when properly constructed, concrete pools can last decades, and provide a durable option for your family. Concrete pools are also more time-consuming to build than vinyl pools, as they are constructed on-site from basic materials.
The average price to build a concrete pool is between $50,000 and $100,000. Furthermore, the 10-year average of service charges for a concrete pool is $27,400. This cost is determined by the large size of most concrete pools, which requires them to have more electricity and more chemicals to keep them safe. Ultimately, concrete pools are a traditional, trusted method of building that will provide your family with a durable option. Levco's concrete pools are of the highest quality, and a perfect fit for a family looking for their dream pool.
Vinyl pools prices
Vinyl pools are a newer method of pool construction which are less timely and usually less expensive than concrete pools. Rather than assembling the pool on-site, vinyl pools utilize pre-assembled wall panels and supports. Furthermore, vinyl pools have a different, softer feel compared to concrete which some people prefer.
The initial installation of a vinyl pool usually ranges between $35,000 and $50,000 in price. Additionally, the maintenance of a vinyl pool over a decade comes to about $11,500. This price is related to the easier cleaning of vinyl pools; their surface means that algae do not form as easily and require less chemical treatment. Vinyl pools are a great option for families looking to spend a bit less on a pool which will still be of the highest quality.
Aside from the type of pool you choose to install with Levco, there are other factors which determine how much you will pay in service fees. Factors such as the wealth of your area, the shape and size of your pool and the type of service requested (simple cleaning vs. water balancing) affect how big your service bill will be. Depending on the types of services provided, the average monthly cost can range from $150 to $300.
With years of experience an a talented staff of builders, Levco excels at installing both concrete and vinyl pools. So the rest is up to you. Which pool is the best fit for your family?
---
Contact Us today for your complimentary consultation:

908-231-9359 or email us at levco1@optonline.net
We service the following geography: Central NJ (Somerset, Middlesex, and parts of Morris, & Hunterdon Counties)
What our clients have said about us
Contact Us today for your complimentary consultation:
908-231-9359
or email us at levco1@optonline.net
We service the following geography: Central NJ (Somerset, Middlesex, and parts of Morris, & Hunterdon Counties)