Pool Cleaning In NJ
Keeping your swimming pool sparkling clean doesn't have to be as cumbersome as you might think. All pools are different, and so are their maintenance needs. However, they all share one commonality: The secret to pristine pool health is regular, routine care.
Keep your swimming pool clean and enjoy the rewards of diving into the
cool water with Levco Pool Inc.'s pool cleaning services.
Having a professional to clean and maintain your pool can not only save you time; it can save you money as well.
A properly maintained pool, with correct chemistry, can lengthen the life of your swimming pool equipment and pool plaster considerably. This means that you can save money on costly equipment repairs and pool resurfacing.
Levco Pools Inc. provides the finest pool care with professional pool cleaning and repairs at competitive prices.
We specialize in pool balancing, pool cleaning, pool repair, salt pools, pool filter cleaning, acid washes, clean-up services, pool tile cleaning, pool equipment upgrades and plaster including Diamond Brite & River Rok.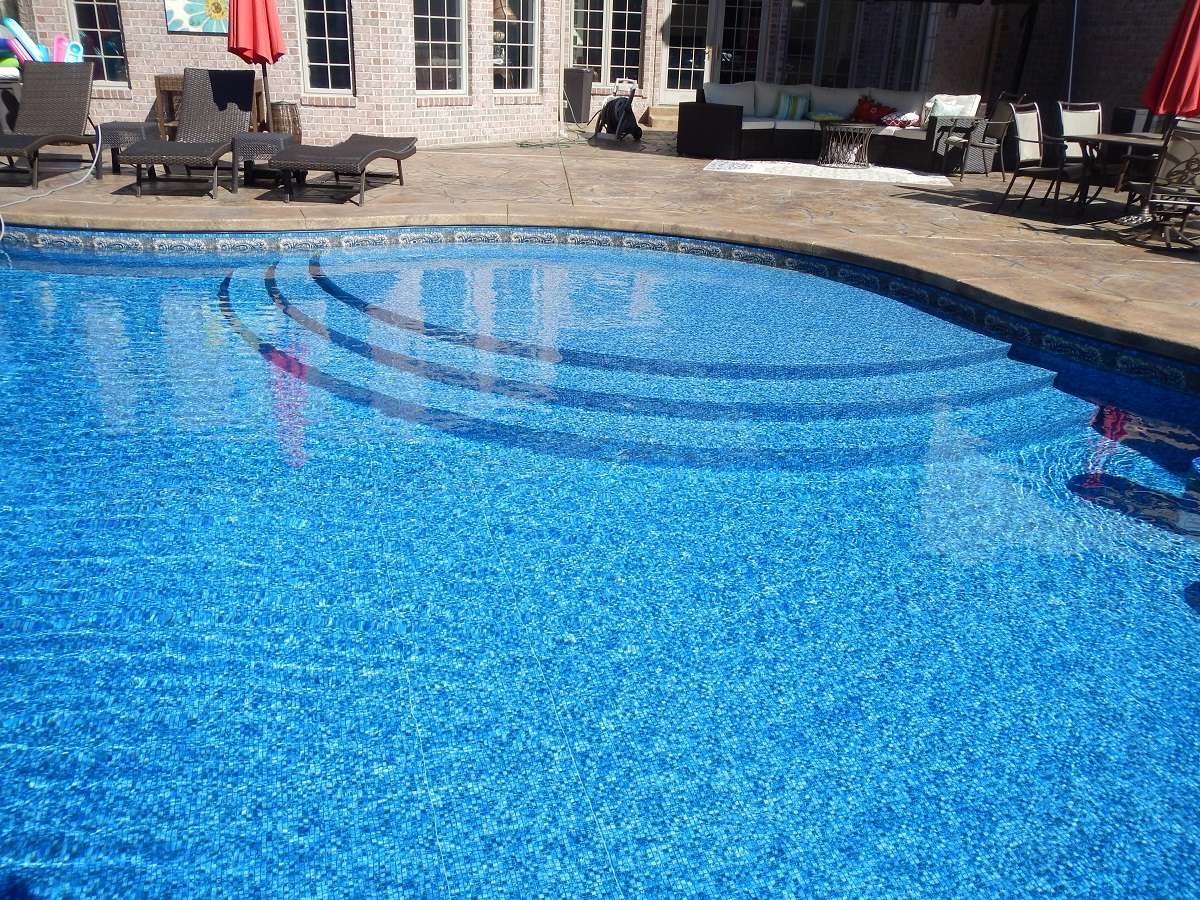 Here's why you should choose Levco for all
your in-ground pool cleaning services :
We provide a full detailed report and invoice for every pool service
We cover our work with a 100% workmanship guarantee
We support all major brands warranties on our installations
Friendly office staff to assist you
Courteous and dedicated technicians
We perform full service pool cleaning, equipment inspection, and routine pool maintenance
"Really happy with Levco Pools. We needed a new safety pool cover installed and called a few places to estimates. The price Levco gave was around the same as other places but I gave them my business because of their customer service...
"I've been using Levco for opening and closing my pool as well as occasional maintenance for the last few years and have consistently gotten stellar service. I have to think they are pretty good employers too, because its always the same guys who...
"We had a new pool installed by Levco this year. Overall we were very happy with our product and experience and would recommend Levco to anyone looking to get a pool. Their prices were fair and they didn't try to upcharge you for every little thing...
Contact Us today for your
complimentary consultation
Or email us at levco1@optonline.net