Pool Plastering
At Levco Pools, we are dedicated to providing our customers with the highest quality and service as we strive to be leaders in the industry.
Our employees have been serving families and businesses in the Central NJ area since 1986. We take pride in our reputation of setting and maintaining the highest standards in products and craftsmanship.
With over thousands of pools remodeled by our staff, we are confident that we can offer you the right choices to fit your lifestyle! We transform backyards into outdoor living spaces that enhance the enjoyment of your pool for years to come.
Pool plaster is applied to concrete pools as a finish. Once a concrete pool has been fully constructed, pool plaster is troweled on before it's filled with water.
There are several types of pool plaster that serve varying degrees of aesthetic and practical purposes. There are plenty of plastering services available across New Jersey.
However, a few can match the credentials of Levco Pools. We have been in business for more than 30 years, offering skilled craftsmen with the highest industry standards.
Levco Pools offers an array of different types of finishes with many different colors that can be designed to fit your taste and budget.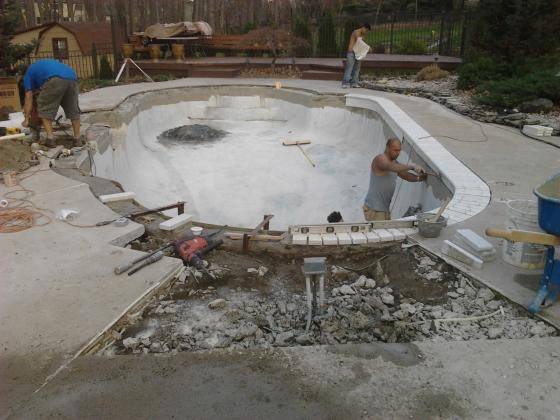 We offer the most advanced pool resurfacing
products available:
This is a Natural Pebble Pool & Spa finish which is pre-blended with premium natural pebbles and fortified Portland cement. River Rok "Natural Pebbles" resemble nature in all her splendor.
SGM's unique computerized pre-blending process results in the most consistent "Natural Pebble Pool & Spa Finish" available today. River Rok retains its original finish and beauty even after years of exposure to nature's elements.
This finish is a blend of selected quartz aggregates and fortified white Portland cement ideal for new or re-finished swimming pools, available in a variety of colors and textures.
Diamond Brite finishes are factory blended to provide the pool owner with an extremely durable and attractive alternative to traditional pool coatings.
It a luxurious, marble pool finish by Aquavations — it combines larger, naturally tumbled, clear quartz crystals and colored marble along with white Portland cement and a variety of other performance enhancing ingredients to create a crowning pool coating.
A silky smooth texture, combined with the proven durability of exposed aggregates, are two prime features of this state-of-the-art pool finish.
Classic White
Pool Plaster
This is a mixture of white cement, white marble aggregate and water. When filled with water, the surface creates a pool that is brilliant, clean and has a light blue water color.
White plaster is the most economical choice for Gunnite or Shotcrete pool surfacing.
The downside to standard white plaster is the surface is more susceptible to pool deterioration from pool water chemistry. The service life of the surface is typically 5 to 10 years.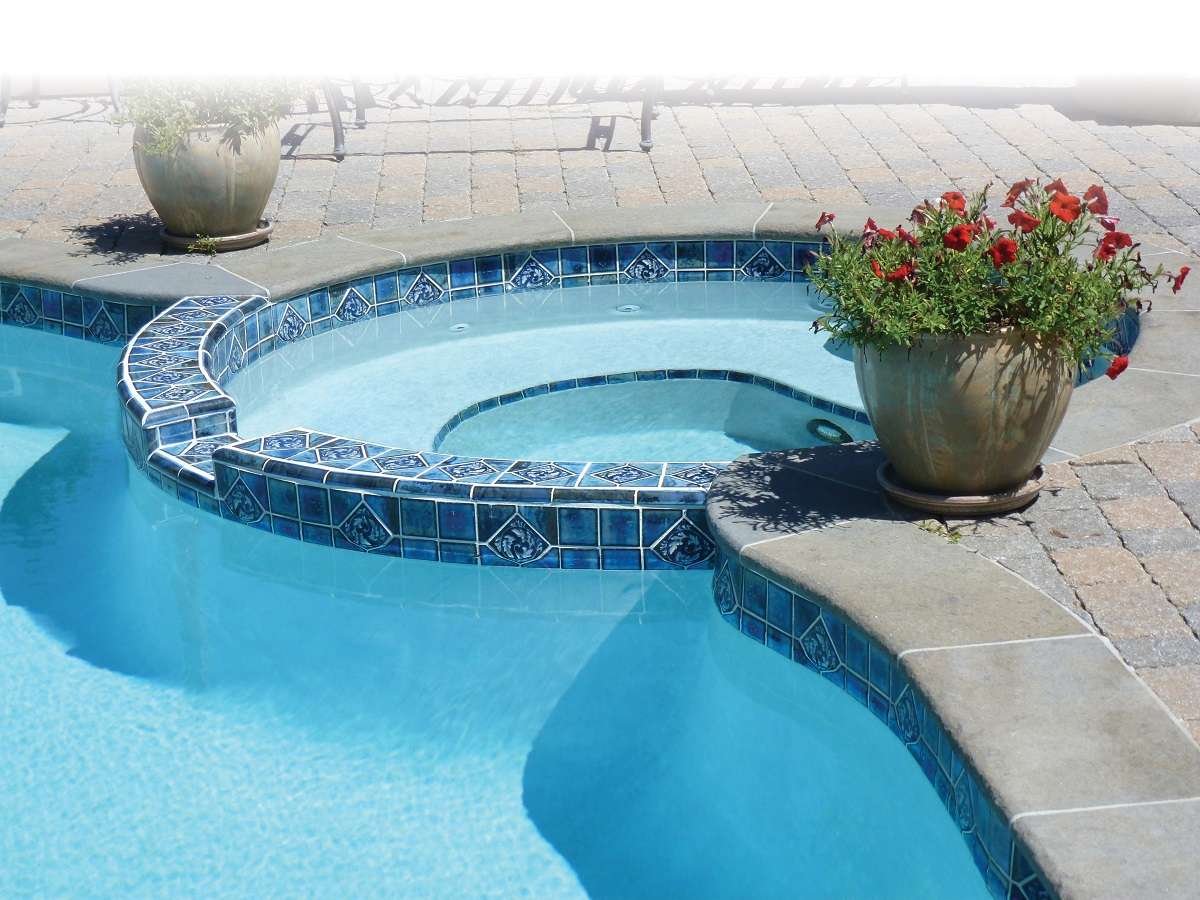 "Really happy with Levco Pools. We needed a new safety pool cover installed and called a few places to estimates. The price Levco gave was around the same as other places but I gave them my business because of their customer service...
"I've been using Levco for opening and closing my pool as well as occasional maintenance for the last few years and have consistently gotten stellar service. I have to think they are pretty good employers too, because its always the same guys who...
"We had a new pool installed by Levco this year. Overall we were very happy with our product and experience and would recommend Levco to anyone looking to get a pool. Their prices were fair and they didn't try to upcharge you for every little thing...
Contact Us today for your
complimentary consultation
Or email us at levco1@optonline.net